THAILAND RENAISSANCE PATTAYA RESORT & SPA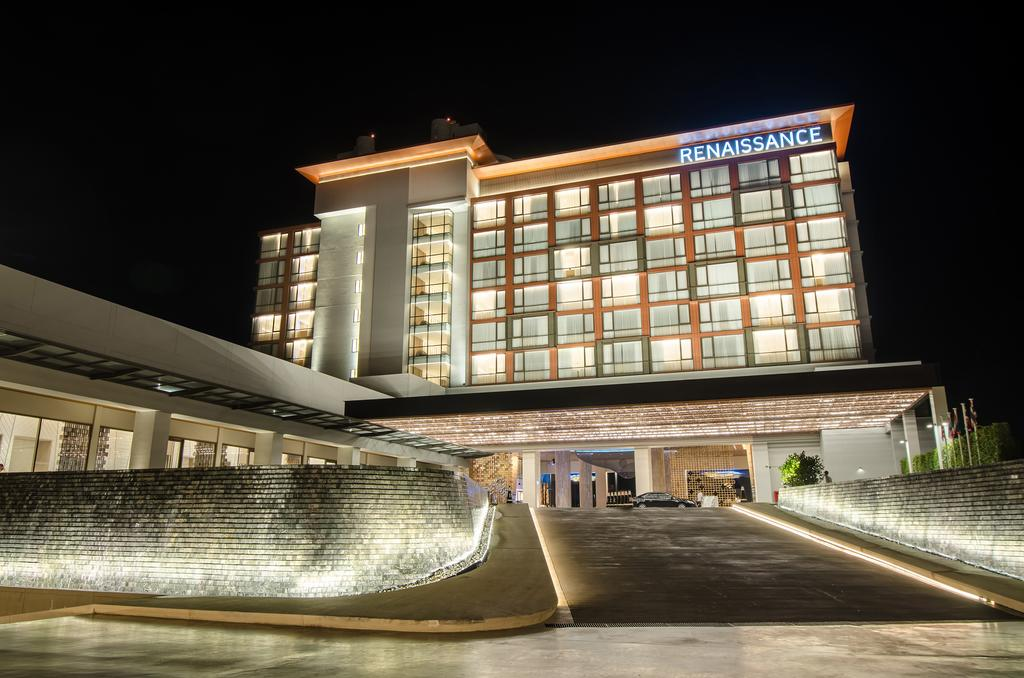 A luxurious spa-inspired bathroom at the Thailand Renaissance Pattaya Hotel, boasts spectacular views and a gorgeous interiors, The Moreroom stone Design Group assisted in creating a spa-like bathroom in each unit.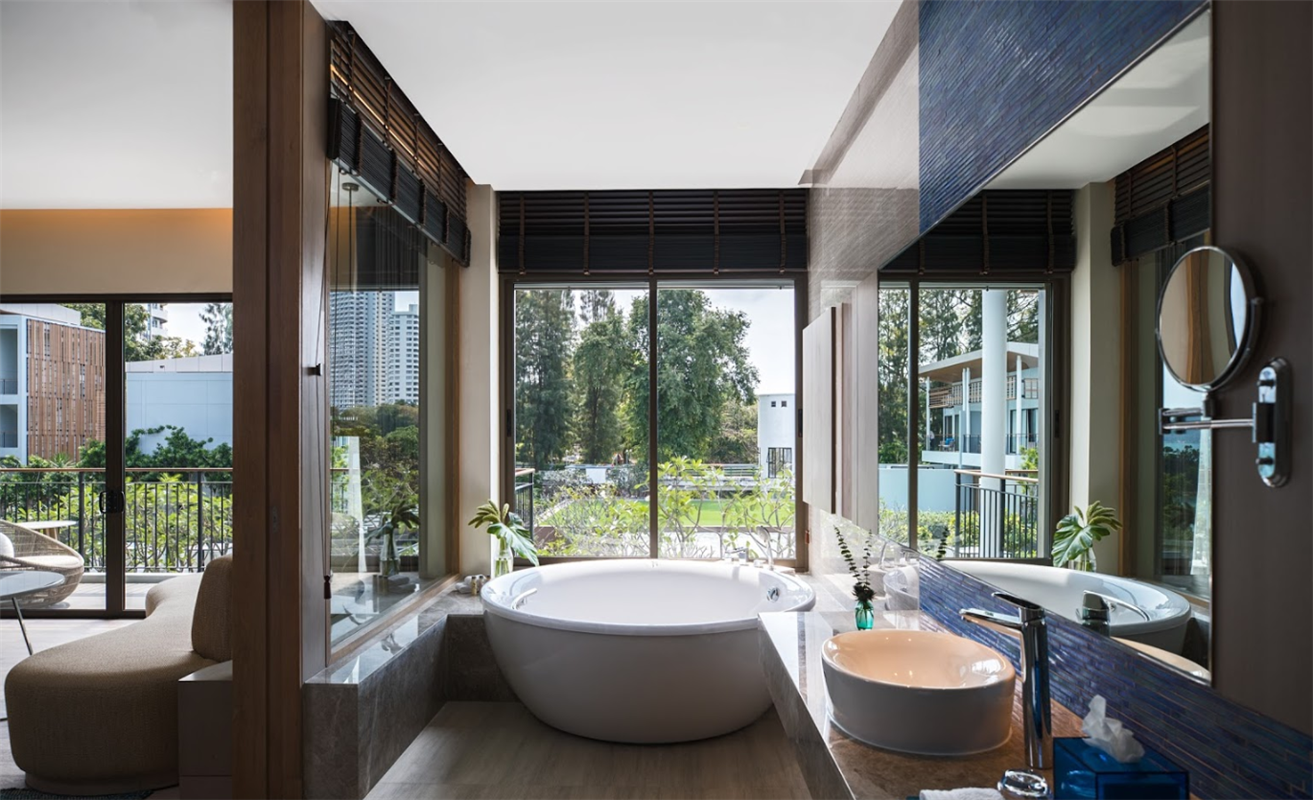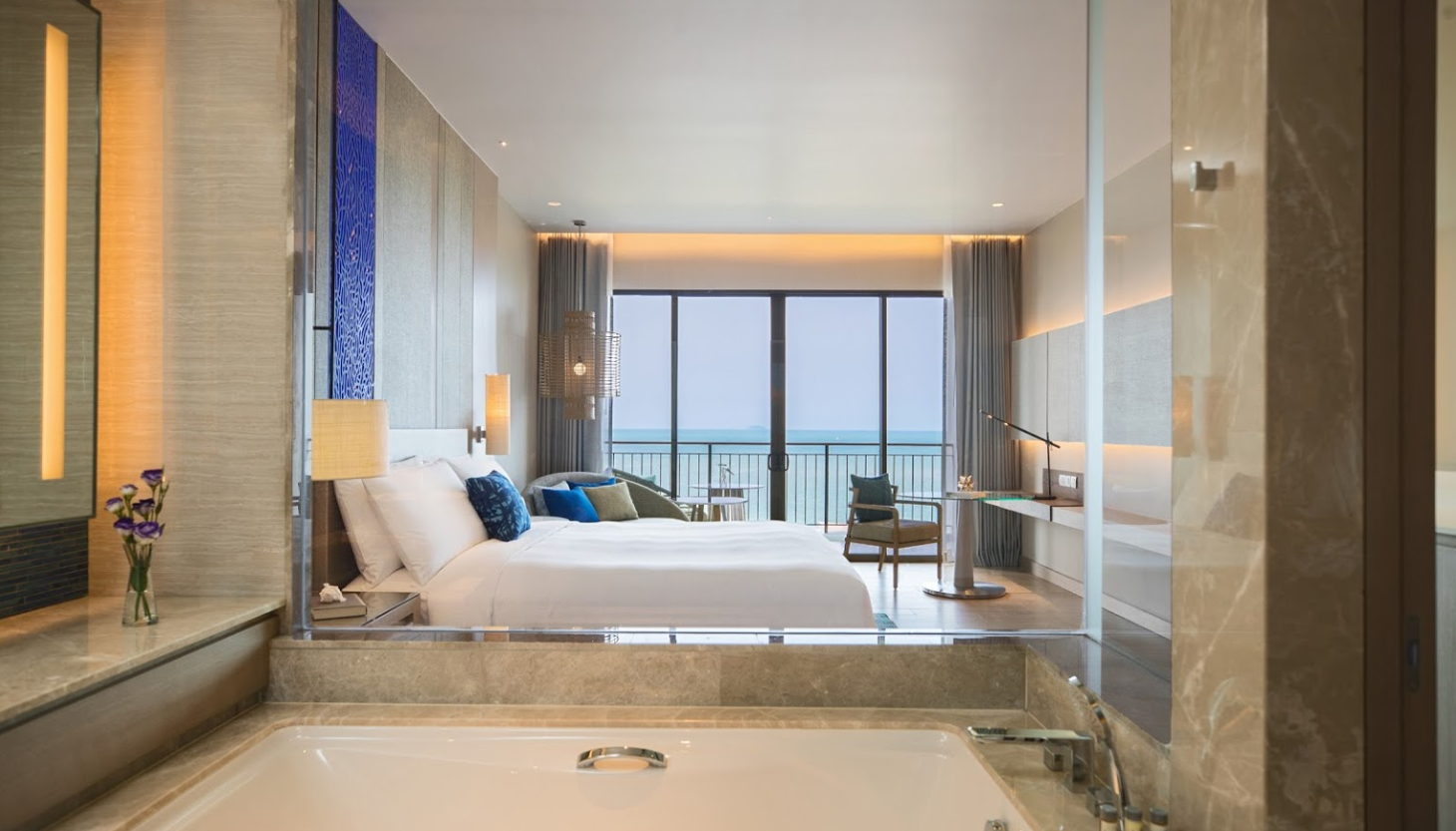 BATHROOM COUNTERTOP& BATHTUB COVER PLATE: MOREROOM STONE VAN GOGH GREY MARBLE LAMINATED ALUMINUM HONEYCOMB.
In such a unique, sophisticated and urbane space, it's no surprise that large amounts of natural marble laminated aluminum honeycomb singularly superior surfaces were used to deliver the project's awesome visual impact.