What are the benefits of sintered stone?
1、Sintered stone may be produced to be more lightweight that natural stone, but that doesn't mean it is any less durable – in fact, quite the opposite, as the manufacturing process makes it even more effective.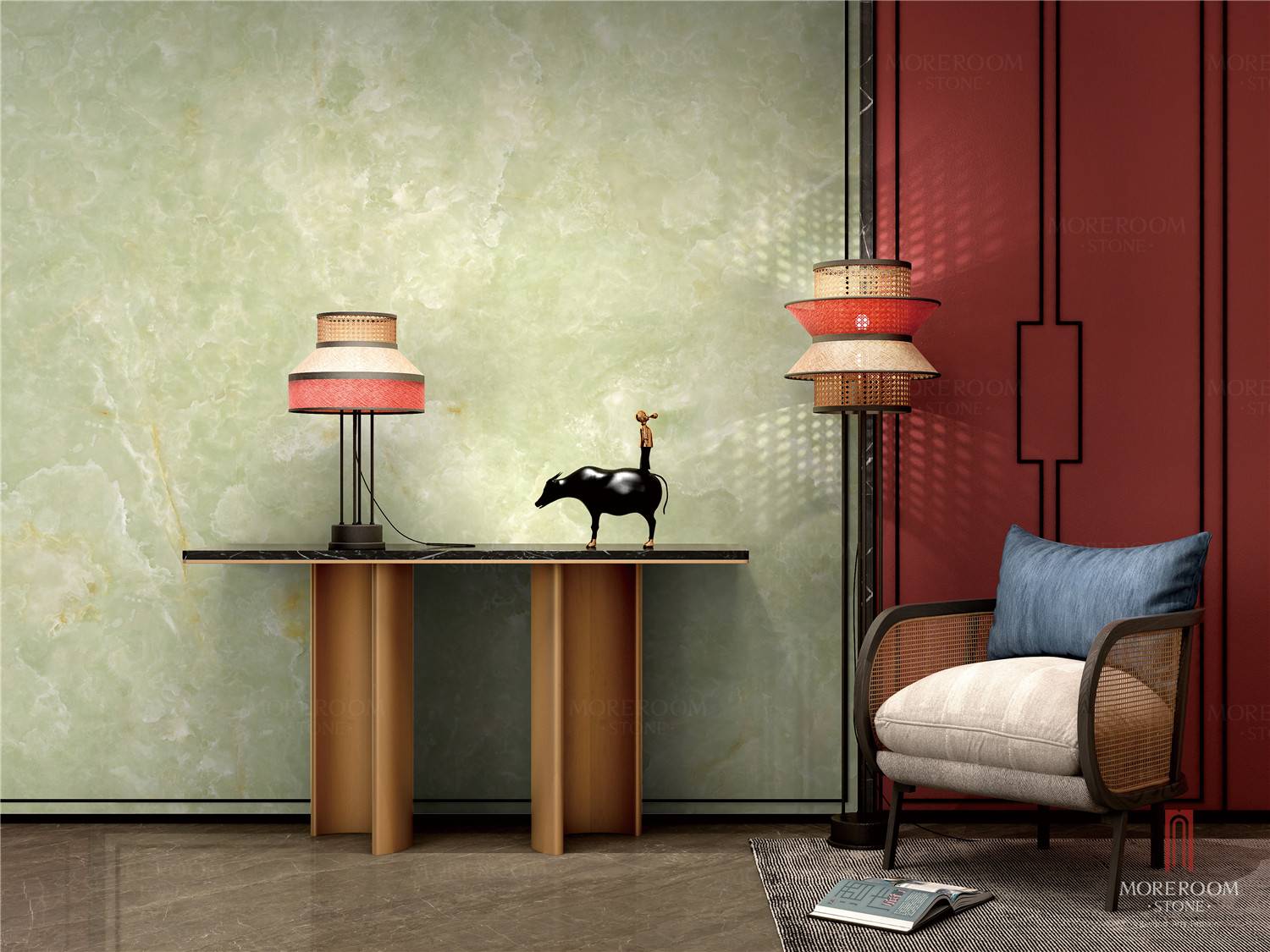 2、The non-porous surface guarantees hygiene but sintered stone does not have to be limited to the kitchen. It is also ideal for bathrooms, internal and external wall cladding, and its resistance to heat means it can also be used for fireplaces.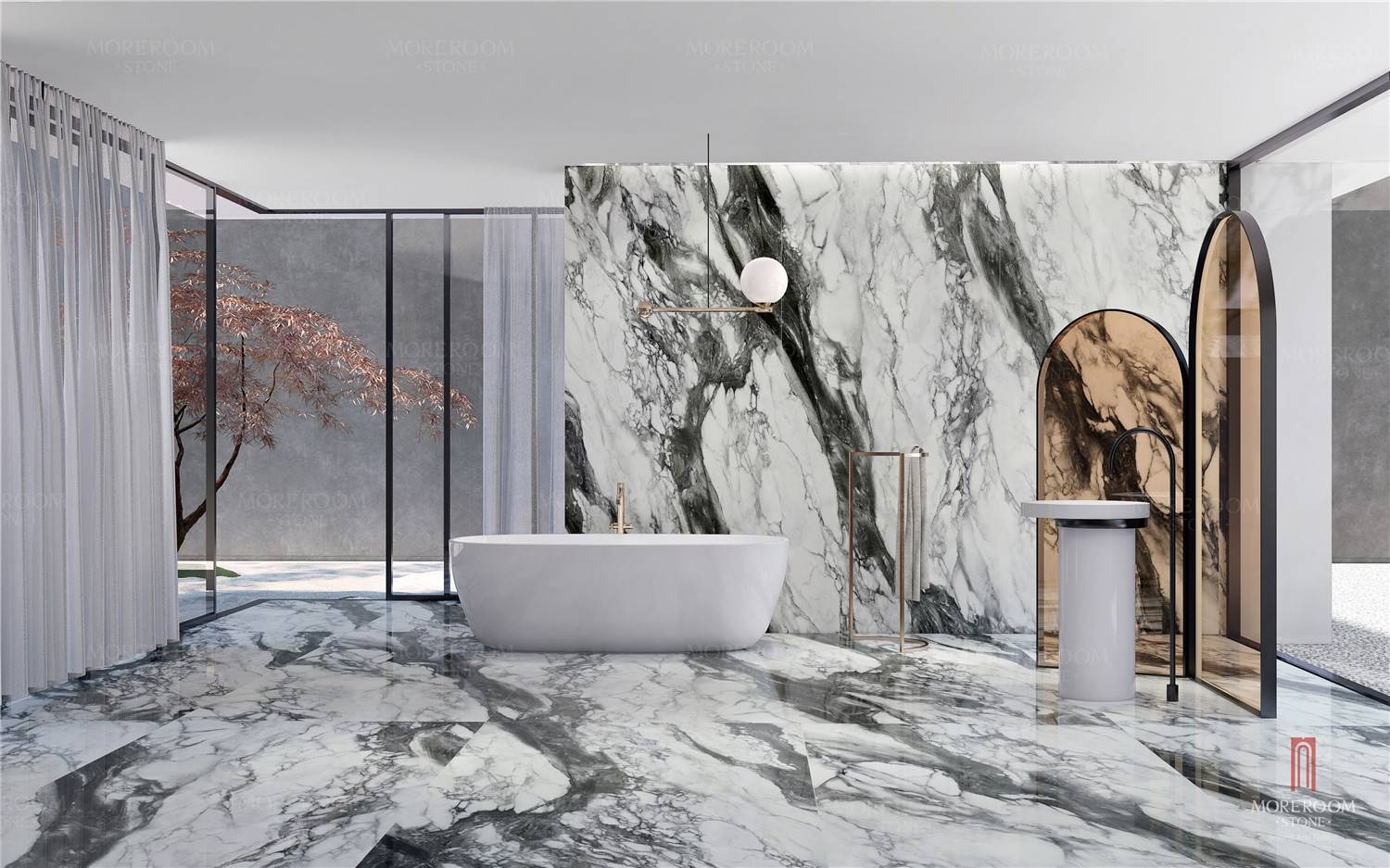 3、It comes in a wide range of colours and finishes to cover all styles from a modern sophisticated black such as Marquina to the bold, marble effect of Calacatta Extreme. And unlike with granite, the uniformity of the colours and patterns within the slabs will mean surface will have a perfect, consistent finish.
The sintered stone slab has many advantages, for example:
1. The hardness of the sintered stone is harder than that of natural marble; it is wear-resistant and does not have wear marks after it has been used for a long time, and its luminosity is about the same as the new one.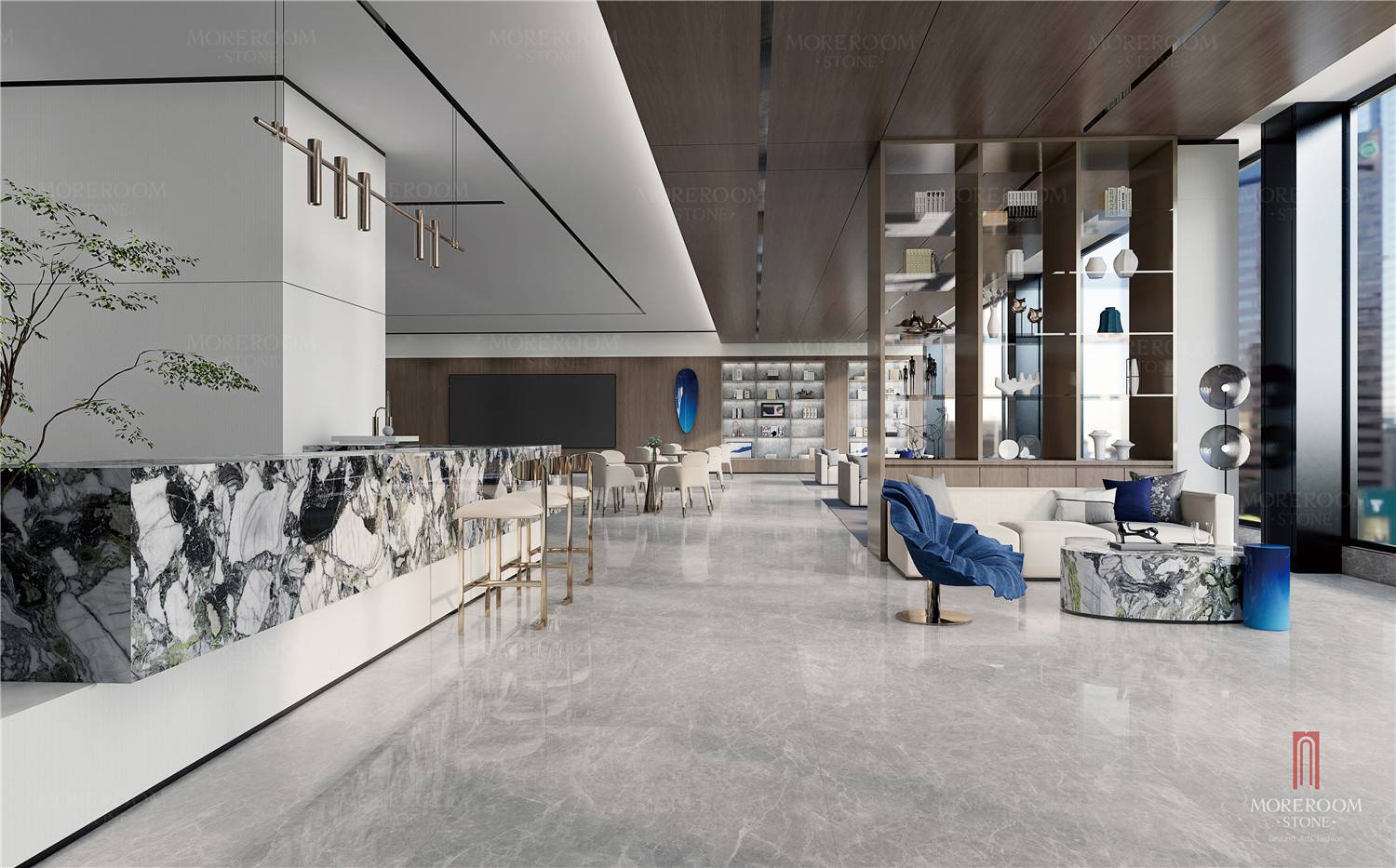 2. It has a wide range of use, can be used for external wall paving, outdoor floor paving, indoor wall, and floor paving, and can also be used for countertops, indoor and outdoor countertops.