Moreroom Sintered Stone factory
Moreroom is produced using the very latest in sintering technology, replicating the thousands of years' process by which natural stone is formed in a matter of hours.What's more, the advanced professional equipment is the key for us to maintain a high-quality production, an enhanced surface with superior technical characteristics.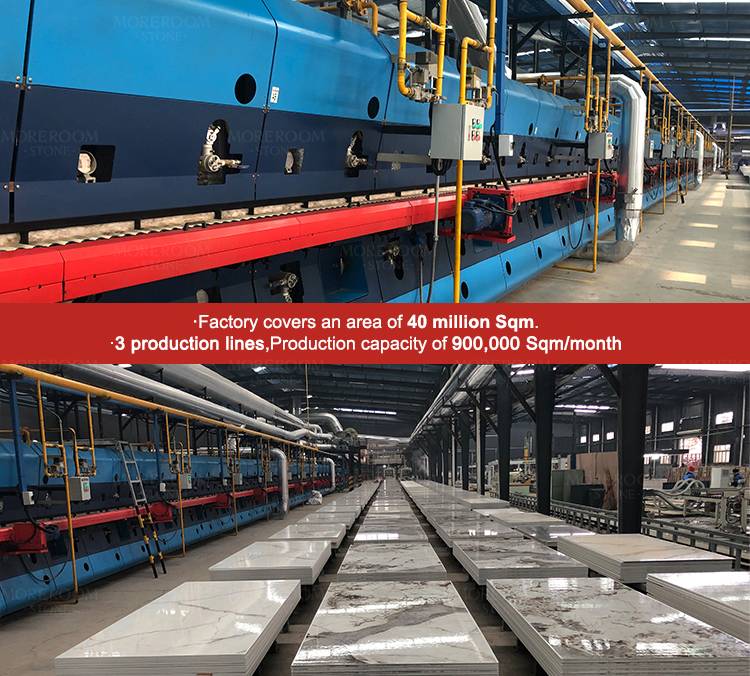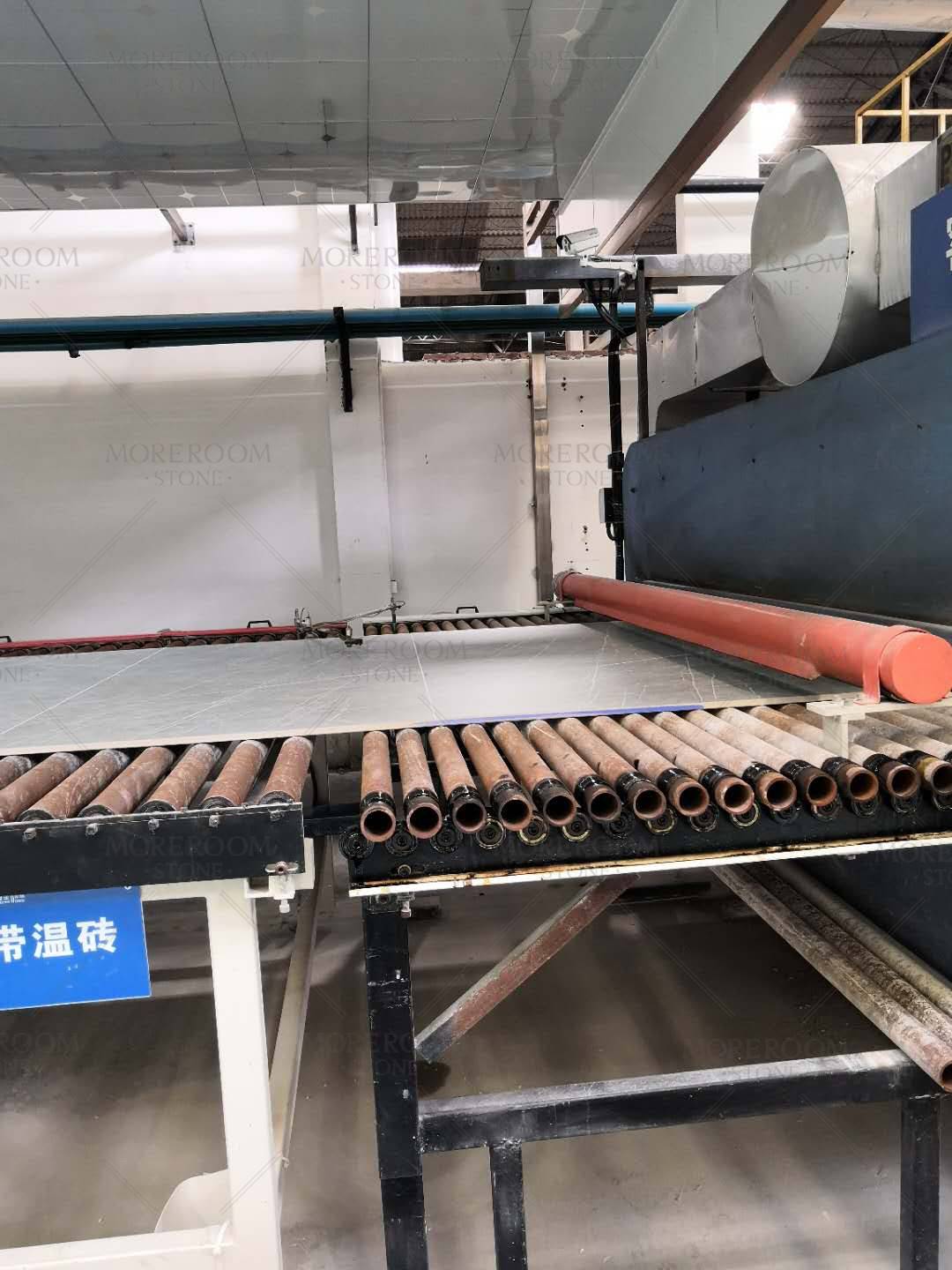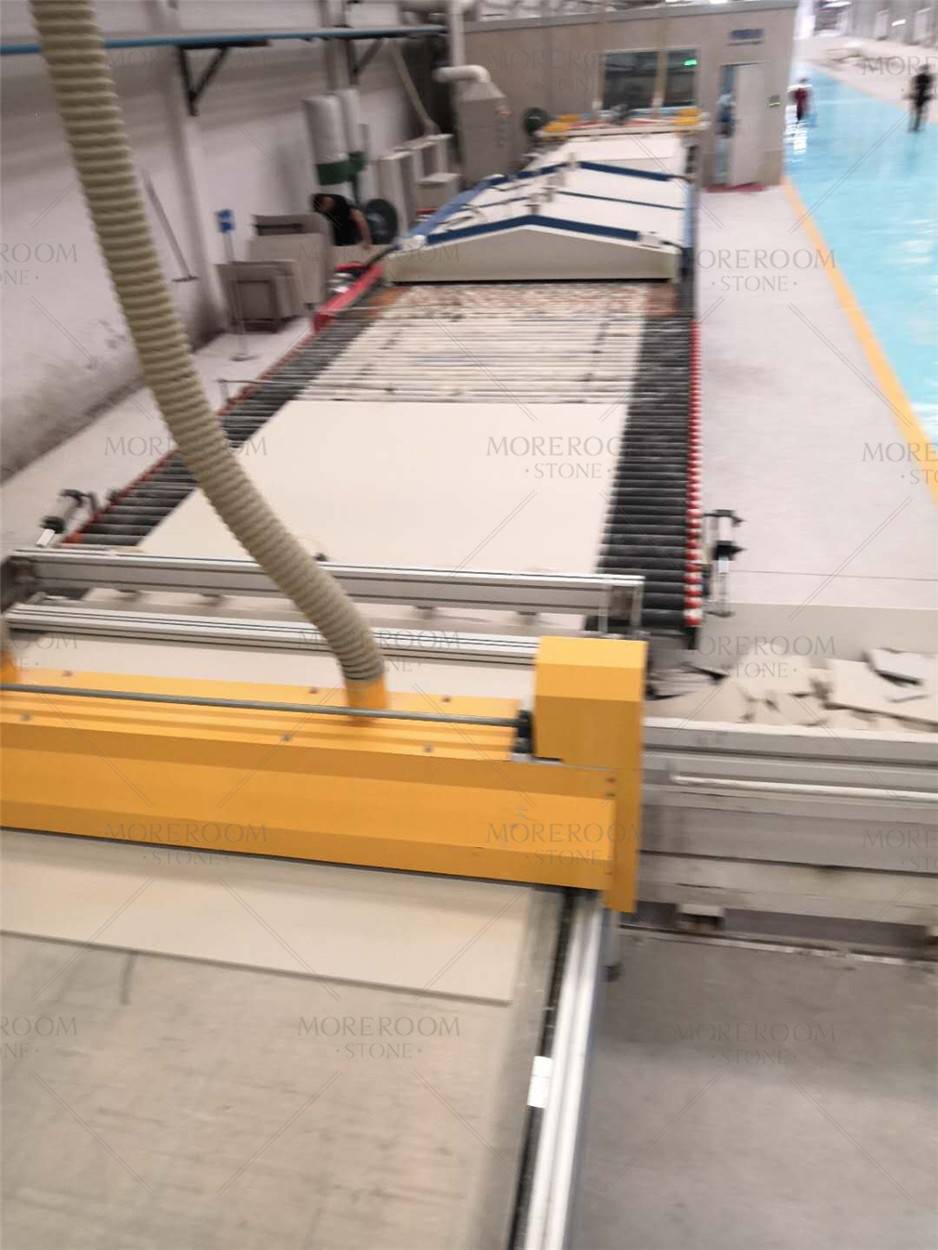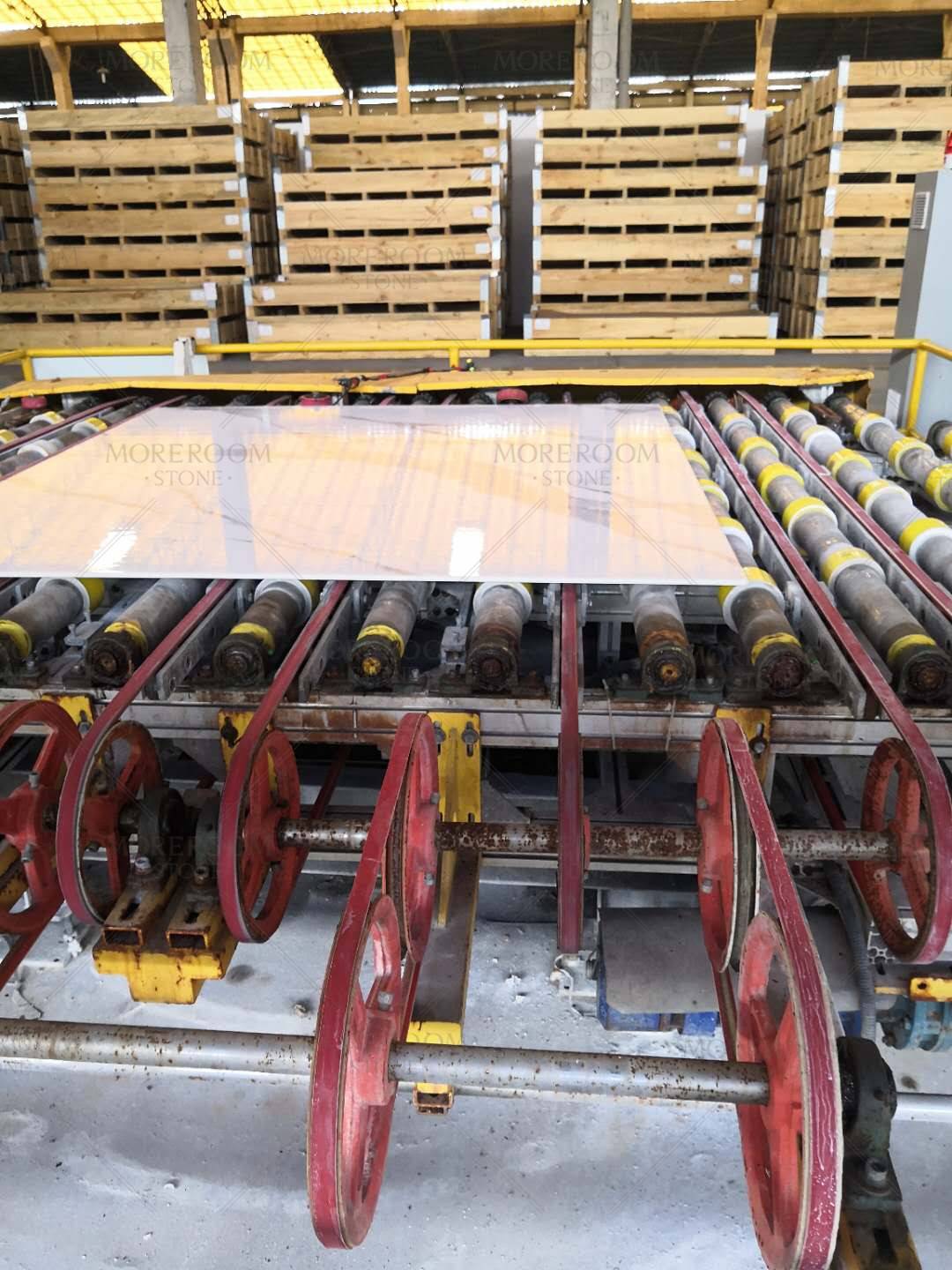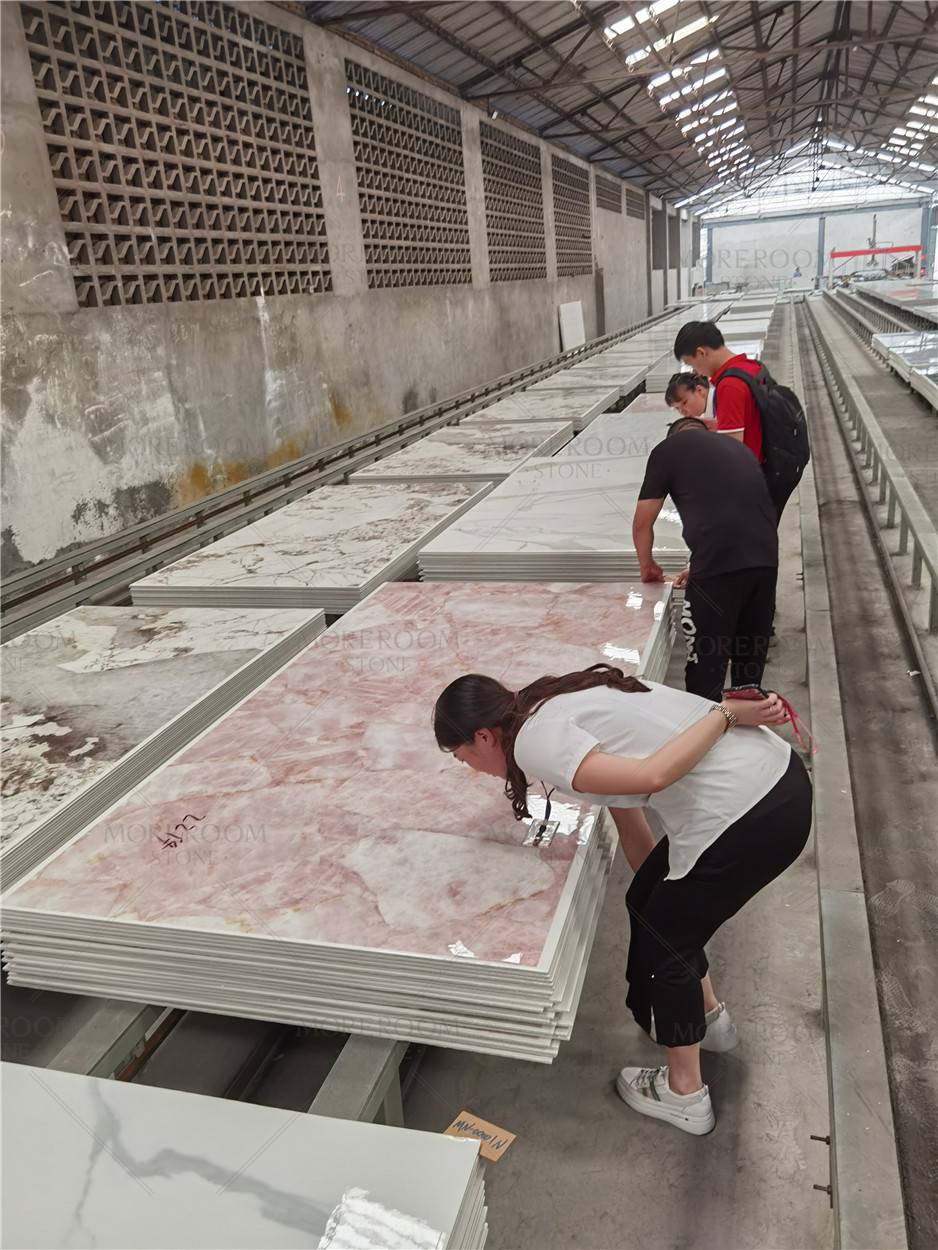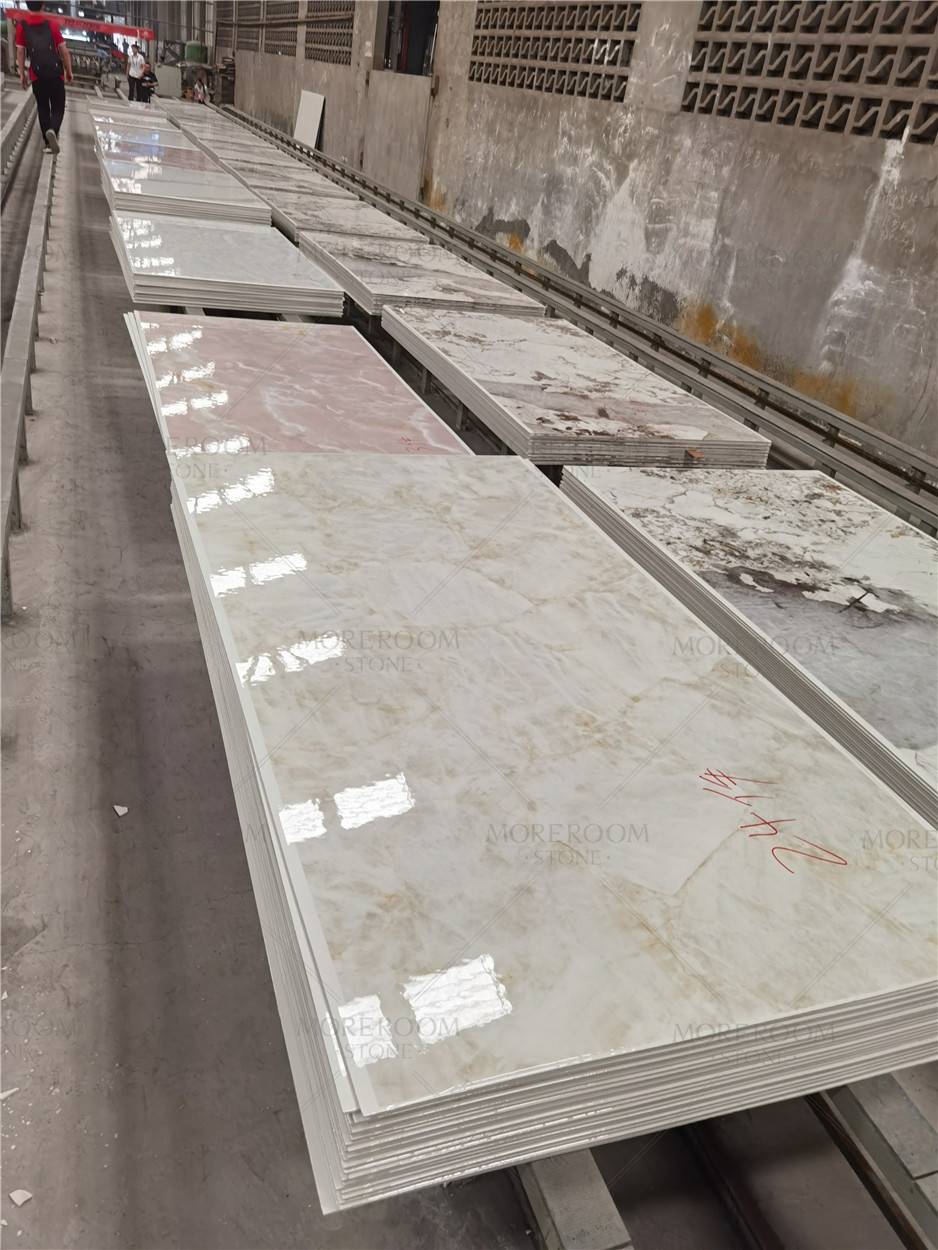 Product Advantage
1、Better processability, more toughness, can greatly reduce the loss of transportation and processing;
2、Not only perfect, higher fidelity, reduction of natural stone texture, better reflects the true spirit of stone, do real reduction, natural, pure, thick, moist and smooth;
3, better crisper, supermarkets face other rock board, color channel effect quantity as many as ten, adopts imported ink higher wear resistance, mohs hardness is more than 6, higher hardness, wear resistance and high compressive strength, to bring consumers more ideal rock plate quality;
4 or more level off, the better the dry granule (Italy), less water ripple.
5, better spatial decorative art, space and aesthetics are closely linked, has more rich color and finish the system, more rich texture, more natural artistic conception.
6, a more flexible, customized services, matching the designer to provide a full range of services.
What is sintered stone?

1、This material is Sintered Stone, translated as Sintered dense Stone, its main characteristics are Sintered dense and from the Stone, the production of raw materials mainly for quartz,feldspar, and oxide to provide color, after 1200ºC above high temperature firing, the formation of high density, heavy weight and other product characteristics, It is superior to ceramic tile in physical properties such as abrasion resistance and bending resistance.

2、Moreroom Sintered Stone is a revolutionary product which has become a material of choice for architects,designers, specifiers and fabricators. It is a 100% natural material based on granite minerals, glass minerals and natural oxides. It can be made to resemble natural stones, tiles, wood, and other smooth or textured surfaces.

3、Moreroom sintered stone is resistant to scratches,heat, stain and even UV rays.
If you want to know more about our company's products, please visit our showroom :
https://world-port.made-in-china.com/viewVR?comId=MoSEIHDOyBcN