SHANGHAI AGATE ART SALON-COFFEE CLUB
The MONO DESIGN GROUP to design a vibrant and dynamic space that could accommodate anything from potlucks to parties, to casual movie nights.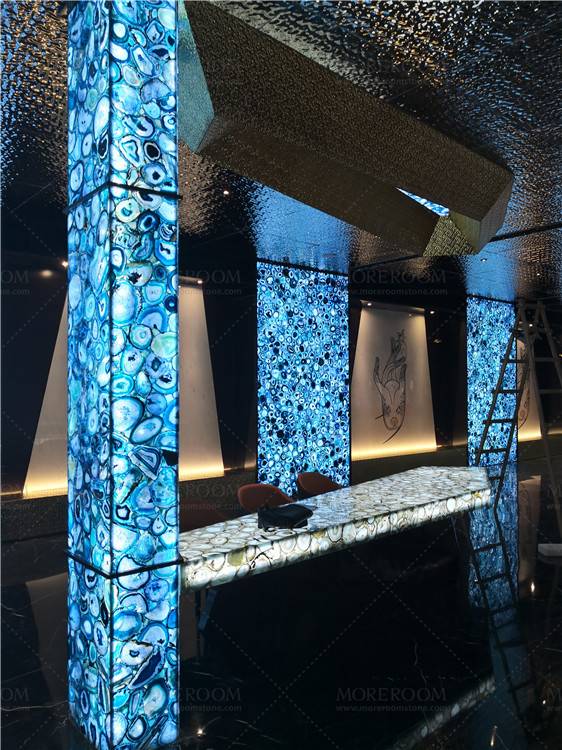 The clubhouse uses luxurious backlit blue agate as the main decoration material.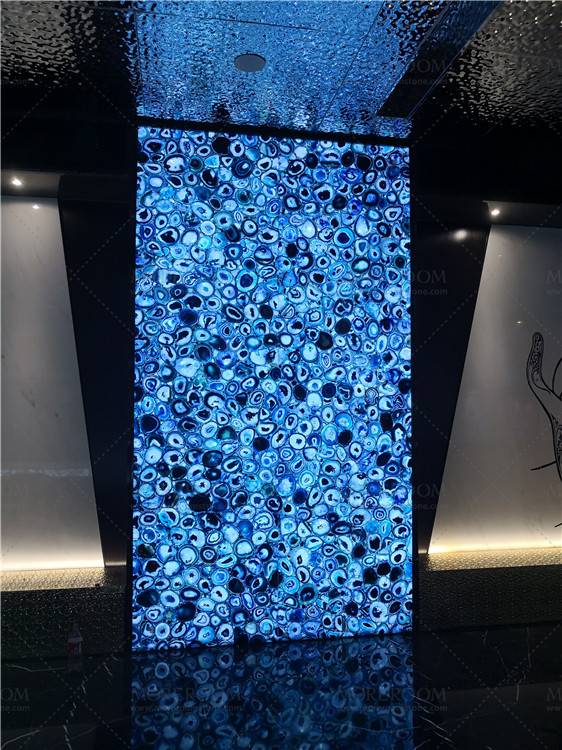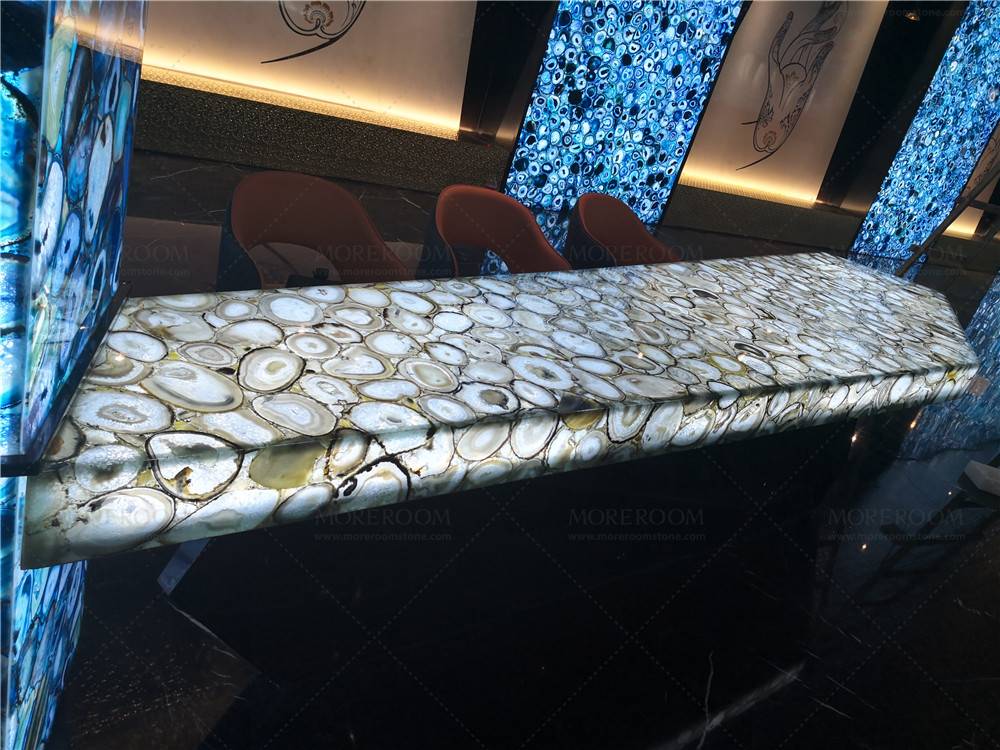 Original material is creatively interpreted to give life to infinite forms that convey splendour and magnificence. Over 100 varieties of select and precious gems enrich the Moreroom Gemstone Collection. Amethyst, quartz, jasper and agate are transformed into coverings of sheer class.