Moreroom Stone for exterior cladding brings personality to virtually any type of environment, enhancing and facilitating the lives of those who use and enjoy its unique potential. It can be crafted into almost any shape, for any place, for any purpose, and is available in a wide range of colors, offering you the freedom to design, explore, and create. Long-lasting, durable, and elegant, Moreroom Stone exterior cladding panels have a three-dimensional formability that has been liberating inventive and artistic minds for over 40 years.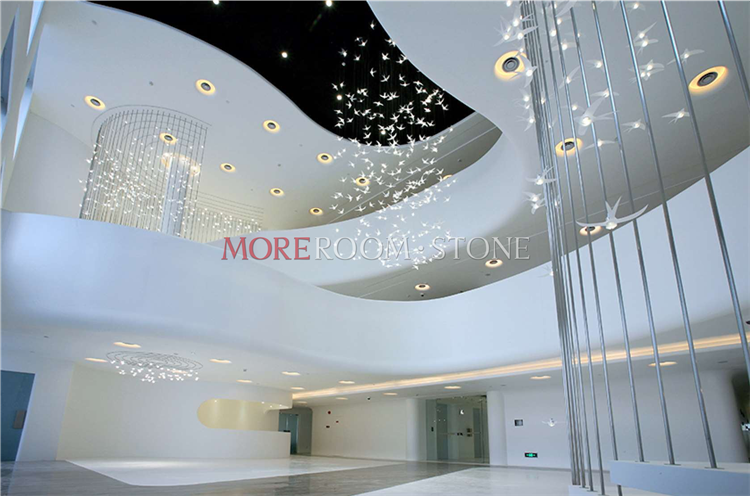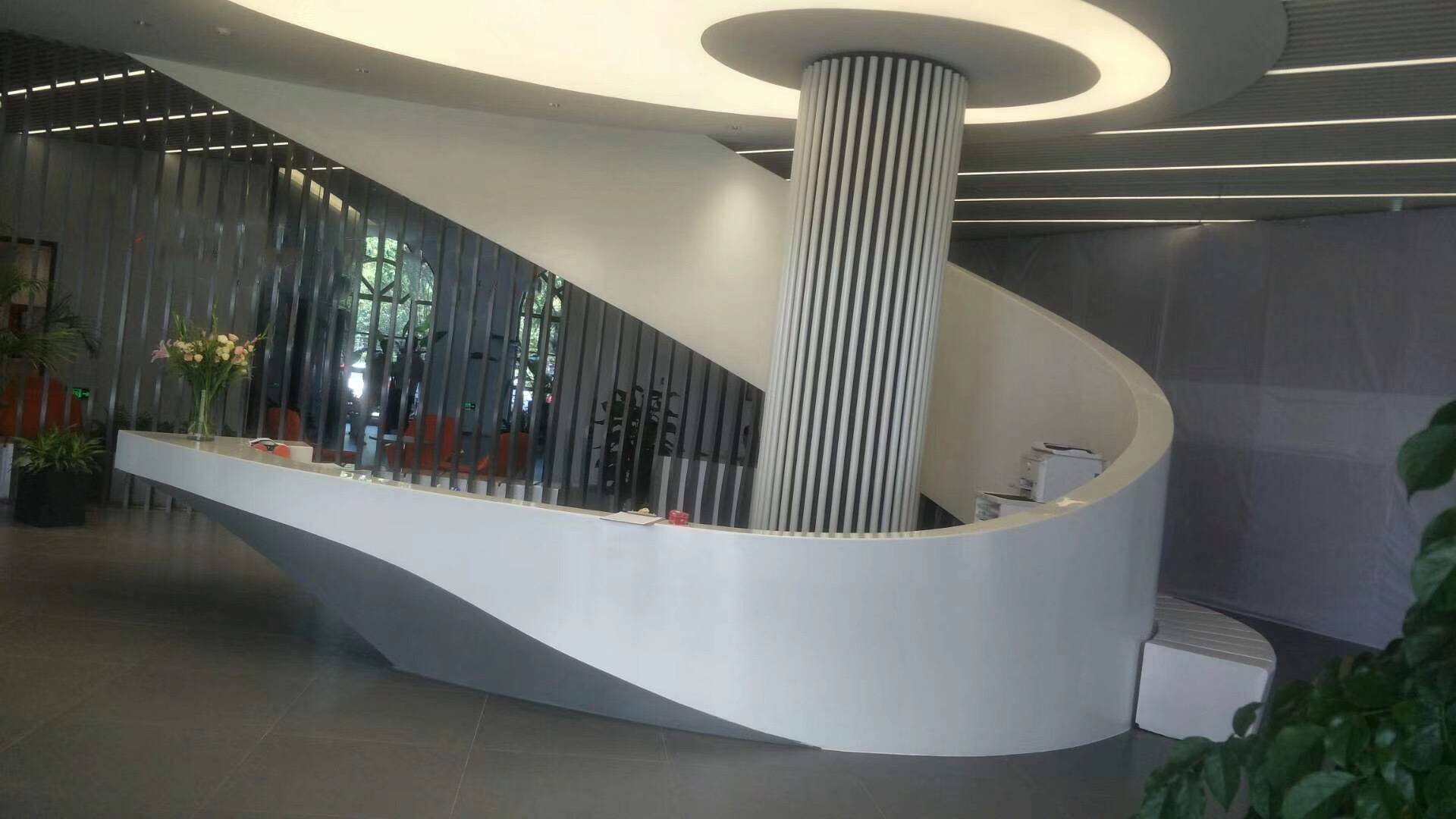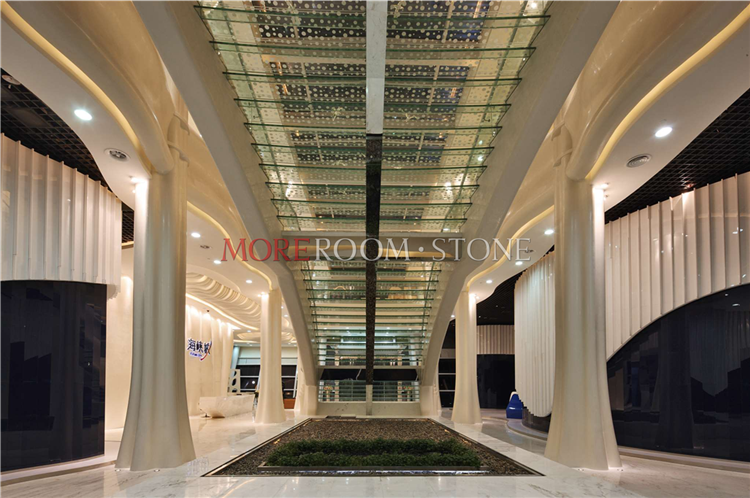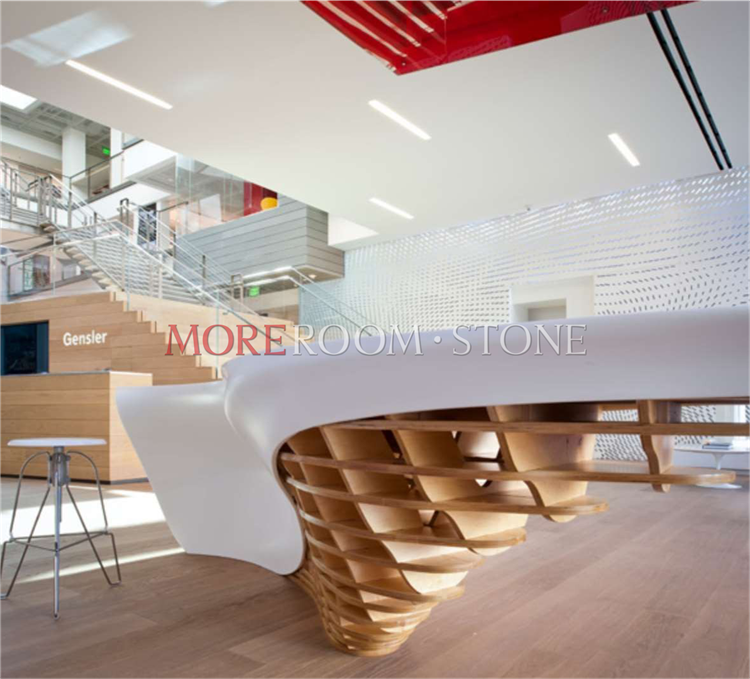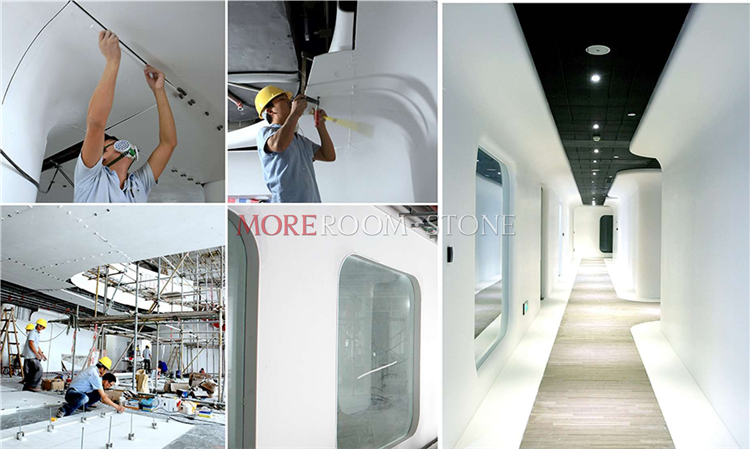 Raw material & Technology
Our Raw Material from Korea and Gremany, and the pure solid acrylic could bend for the table top. Thermoforming (the process of heating and shaping synthetic material) is an increasingly popular way to utilize solid surface to create 3-D curves and rounded shapes.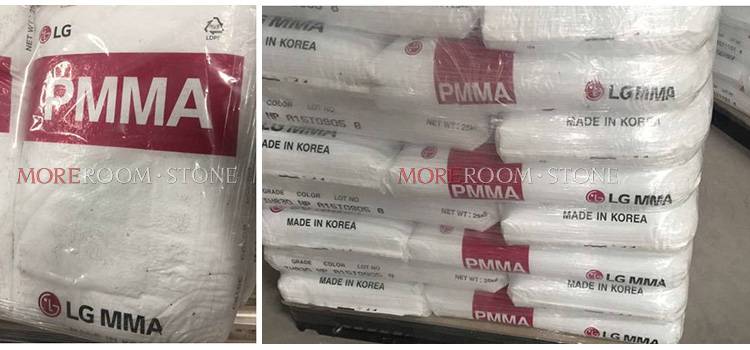 Factory
About us
1.One of the suppliers of the biggest seller of artificial stone in US, Europe,Asia, Korea,etc.
2.Strong ability in color matching,have own R&D department term for new mold and pattern making.
3.More than 50 skilled and experienced employees, proficient operation of precision tools and equipments.
4.Advanced machinery and equipments, like CNC cutting machine,far infrared bridge cutting machines,etc
5.We could provide samall samples for reference,e-catalog and catalog in paper also available.